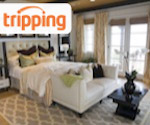 Tripping.com - Nuremberg Furnished Rentals
Visit Tripping.com to book short term and corporate rentals. Compare furnished apartments and homes from $20/night. With millions of properties worldwide, it's easy to find your ideal accommodation.


Home Company


Appartmenthotel KRAL - Residenz Erlangen (4-star)

North suburb. Studio serviced apartments.


Derag LivingHotel - Nuernberg (3 1/2-star)

Gostenhof - Obere Kanalstr. 11. Studios & 1-bedroom serviced apartments.


LikeApart Serviced Apartments am Golfplatz Fürth

Northwest suburb. New hotel (2014). Studio serviced apartments.